Student Success Stories
HFC Student Selected to the 'Dream Team'
HFC student Garrett McCollum, a Cisco Networking Academy student, was selected as a member of the 'Dream Team' and attended CiscoLive!, a premier networking conference, in San Diego from June 10-14, 2012.
Only 10 Networking Academy students in North America earned a coveted spot on the team. The final selections were made based on geographic representation, diversity, technical and professional skills, instructor recommendations, as well as impact outside the classroom.
During his trip to San Diego, Garrett, along with other members of the 'Dream Team', deployed and maintained the wireless network for the conference wiring over 300 access points and over 100 switches. Recalls Garrett, "I can't even tell you how many miles of CAT6 we ran, let alone how many miles we walked. The San Diego Conference Center is huge!" The 'Dream Team' worked long days from 12-14 hours to get the network up and running for more than 16,000 attendees and 24,000 wireless devices. "When the conference actually launched we worked at the wireless help desk assisting any attendees with wireless issues and if we couldn't solve the problem we would pass it up to the NOC [Network Operating Center]". Garrett eventually wound up assisting two Cisco engineers in the conference hotel with their wireless network.
"The CiscoLive! experience was absolutely amazing", says Garrett, "let alone to gain great experience in the industry, but to meet many different people from different types of backgrounds that all speak one universal language......Geek."
Academic Success -- Kelly Gheesling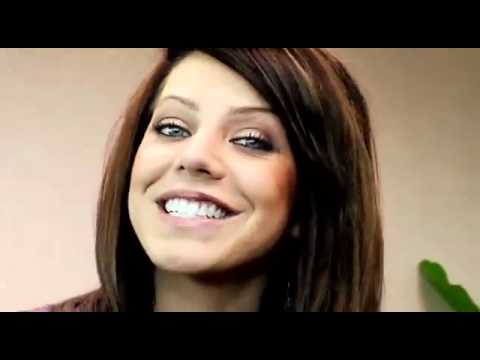 This success story, highlighted on the global Cisco Academy website, is of our own Kelly Gheesling, who was one of the first graduates of the Cisco Networking Academy CCNA program at HFC. Kelly says her experience with Cisco equipment during the time she spent at the Cisco Networking Academy thoroughly prepared her for her first "real world" job. Remarks Kelly, "Being a student of the Cisco Networking Academy at HFC was the best thing I did to jumpstart my career in IT. There is a huge job market for IT positions, and the Cisco Networking Academy curriculum builds a great foundation to many different career paths in IT." Kelly goes on to say, "Every position I have held has been challenging, rewarding, exciting, and has contributed to making me a well-rounded IT professional. There is never a dull moment in IT -- I can honestly say I enjoy what I do."
Alumni Video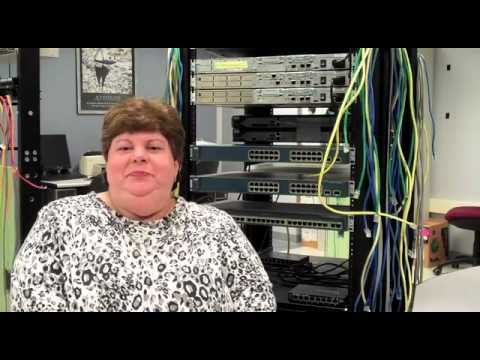 Several recent completers of the HFC Networking Academy talk about their job search experience, what they are doing now, and give advice to current and prospective students.